| Eyebrows | The HIGH BROW® Treatment | the Palm Beach Eyebrow | Eyebrow Artist |
| Perfect | Signature | Flawless | Palm Beach | Celebrity | Palm Beach Gardens | Jupiter |
The HIGH BROW® Treatment, "the Palm Beach Eyebrow", is a process I developed that transforms your eyebrows and dramatically enhances & accentuates your face & features. As an Artist I will design the Perfect eyebrow for you.
Benefits of the HIGH BROW® Treatment are:
Signature Flawless Eyebrows
Sparse brows appear thicker
No guessing, your Design includes: the Perfect Shape, Arch & Color for your Face shape, Skin tone & Hair Color
Lasts longer than hair color
​Less make-up is needed to look your Best
Make-up last longer on smooth eye lids
Correct over waxed, tweezed, threaded brows
​Symmetrical Brows
Instant Eyelift sans Needles
Products available for home
No Stencils
Permanent make-up not Necessary

I even offer HIGH BROW ® Rehab, for those that have been over waxed or tweezed. If you think mascara is a must: you won't believe what the HIGH BROW ® can do for you. Why compromise? This is an Art and unfortunately not all Aestheticians are Artists. The latest trend in Europe is a bit lighter eyebrows; which I love if the design is correct. More important than the trend is having Eyebrows that are Most Complimentary to You. Let your Eyebrows Illuminate your Beauty, not Dominate it. 90+% of the time there is tremendous possibility, it just takes someone that can execute the Design as well as understands the Hair Growth stages to guide you. I look forward to Designing your HIGH BROW®, DeeLisa






Eyebrow HIGH BROW® Treatment Menu
HIGH BROW® Treatment...........................................75.


Eyebrow Design .........................................................50.


Eyebrow Design Tweeze Only (NO Wax) 1st Time.................60.


Custom Eyebrow Tint..............................................................35.


* Series of 3 HIGH BROW® Treatments
for the Eyebrow Perfectionist .................................................195.
* must be used no longer than 90 days from 1st HIGH BROW® Treatment or forfeiture of purchase remaining


*Eyebrow Design after 1st........................................................40.
*No longer than 4 weeks from 1st or last Design or HIGH BROW® Treatment


*Eyebrow Design Tweeze after 1st...........................................50.
*No longer than 4 weeks from 1st or last Design or HIGH BROW® Treatment


*Eye Brow Cleanup/Rehab.......................................................25.
*This is Eyebrow Clean Up Only- For Clients in Rehab (growing over Waxed, Tweezed, Brows) No Design, Only the Lower Brow Hairs are removed, no foofoo - No longer than 4 weeks from 1st or last Eyebrow Design or HIGH BROW® Treatment & determined by me if you require Rehab.


*No Exceptions, No Tardiness or you will be charged for 100% of service same as 24 hour cancellation policy. My Eyebrow clients are the Only Exceptions to my $50. minimums








Men Also Love the HIGH BROW®
Important Info & Cancellation Policy

I created the HIGH BROW® Treatment & I'm not the person you want for a quick, "it's just an Eyebrow" waxing. My waxing clients are accustomed to waxing and have more than their eyebrows waxed on a regular basis. Due to the increase of my business, with the exception of my Eyebrow Clients I do not book appointments that are under $50.


I require a credit card number to reserve all
appointments. In the event that you need to reschedule/ cancel your appointment
with me, I do require at least 24 hours notice so that I may possibly
accommodate the needs of other clients. In the case you were not able to show up for
your appointment or too late that it would make me late for my next client, you will be charged a fee of 100% of your total services. I
understand that emergency situations do arise and I will accommodate you in any
way I can.
PRICES SUBJECT TO CHANGE WITHOUT NOTICE

Please see FAQs
page
Waxing is not available for those using Accutane, it is your
responsibility to inform us.
It is advisable to stop retin A products 7-14 days before any
facial waxing.

GREAT GIFTS/ GIFT CERTIFICATES AVAILABLE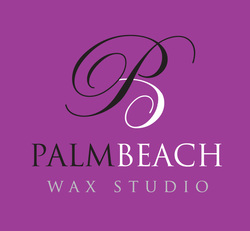 "LUXURIOUS BODY
WAXING"
561 313-9576
© 2015/2016 Palm Beach Wax Studio
---